Certified Concrete Moisture Testing & Flooring Consultants
Flooring failures cost time and money.  Avoid this by using a professional, certified testing company you can trust.
Flooring Insight has the experience and specialist knowledge required to help you make informed flooring decisions.
Flooring Consultants
Problem Solving

Technical Advice

Project Management
We have seen it all when it comes to flooring issues and failures. We have experience dealing with all types of floors and all aspects of subfloor/substrate preparation.  You can rely on Flooring Insight to get to the bottom of your problem and to offer expert advice on how to rectify it.
FIND OUT MORE
Concrete Substrate Moisture Testing
Site Inspections

Certified Concrete Moisture Testing

Dispute Resolution
Dealing with flooring failure issues or wish to prevent them? Flooring Insight provides professional independent concrete and timber flooring substrate moisture evaluations. We have over 25 years of experience in the flooring industry including both the residential and commercial sectors.
FIND OUT MORE
Flooring Insight can provide project management for any complex flooring preparation work for both commercial and domestic clients.  Our clients include project managers for construction companies, architects, floor laying contractors, flooring product wholesalers, insurance companies, and reinstatement companies.
We can provide professional advice on all types of complex flooring situations.
Certified Concrete Substrate Moisture Evaluation
Flooring Insight can help if you are seeking legal advice, perhaps from flooring failures or to prevent flooring failures prior to installation of all floor coverings.
We provide independent certified moisture evaluations in situations where there is a dispute or concern regarding the moisture or RH content of a substrate.  Our readings can be used for legal and insurance purposes and can be used in a court of law.  We also provide readings for dew point, concrete temperature, coating thickness, and PH levels prior to gluing floorings.
We are members of the International Concrete Repair Institute.  We carry out our testing and reporting in accordance with their requirements and also current NZ Standards to ensure you have certified results you can trust.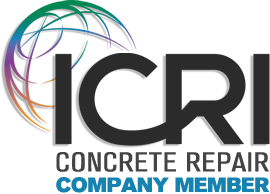 Reassuring Advice You Can Trust
Flooring Insight takes pride in offering expert personal service to all of our clients.  We visit your property or project site, spend the required time to document your case thoroughly, and provide photographic and written evidence to assist you as required.
Areas We Service
Our services are available throughout New Zealand, Australia & the Pacific Islands.
Why Choose Flooring Insight?

Certified Testing Results

Why Choose Flooring Insight?

Certified Testing Results